MOTORCYCLE TAG, MOTORCYCLE REGISTRATION & MOTORCYCLE STICKER

The process of renewal registration of a motorcycle is the same as registering a car or registering a new out of state or never before registered vehicle. You will need proof of ownership: title or name and address of the lien holder if there is
a loan and insurance. One difference between getting motorcycle tags vs. car tags is that motorcycles do not require a smog check.


Changing of ownership for a motorcycle is similar to the change of ownership of a vehicle. Here is what you will need to transfer a motorcycle: California Certificate of Title (pink slip) or Application for Duplicate or Paperless Title REG 227 if the title is lost, signature(s) of seller(s) and lienholder if any on the Certificate of Title, signature(s) of buyer(s) on the Certificate of Title, Odometer reading for motorcycles less than 10 years old, smog certificate, transfer fee, use tax and other various government fees.
You will need the following: application for title or registration REG 343 form, proof of ownership, Verification of Vehicle REG 31 form and registration fees.
You may also need: Certificate of Non-Operation for Vehicle or Off Highway Vehicle REG 102 form, Application for Duplicate or Transfer of Title REG 227, Application for Replacement Plates Stickers Documents REG 156, use tax * and the license plates.
Off-Highway Vehicles (OHV) are motor vehicles which may exempt from registration and are used only off public roads and highways (exclusions: fire trails and logging road). OHV's include motorcycles, motor driven cycles, trail bikes, dune and sand buggies, all terrain vehicle (ATV), jeeps and snowmobiles. A vehicle must be registered for highway use unless it is exempt from identification according to California Vehicle Code regulations or is identified as an OHV.
Miniature motorcycles also known as mini-choppers or pocket bikes do not meet Federal Safety Standards and cannot be registered or operated on public streets.
Motorized scooter registration is not required. Local authorities can regulate registration of motorized scooters. Riders must be at least 16 years of age and possess a valid drivers license or permit and wear a helmet when operating.
* User Tax is defined as a tax on storage, use or consumption of a taxable service or product on which no sales tax has
been paid.
Wyatt Vehicle Registration Service
DMV Renewals DMV Transfers
3525 Mitchell Road, Suite A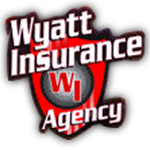 DMV-WYATT VEHICLE REGISTRATION SERVICE
1071 E

. Yosemite Ave, Suite A-1
Manteca, CA 95336