DMV HIGHWAY VEHICLE OFF ROAD TAG
You will need the following: application for title or registration REG 343 form, proof of ownership, Verification of Vehicle REG 31 form and registration fees.
You may also need: Certificate of Non-Operation for Vehicle or Off Highway Vehicle REG 102 form, Application for Duplicate or Transfer of Title REG 227, Application for Replacement Plates Stickers Documents REG 156, Use Tax* and the license plates.
Off-Highway Vehicles (OHV) and (HTVR19) are motor vehicles which may exempt from registration and are used only off public roads and highways (exclusions: fire trails and logging road). OHV's include motorcycles, motor driven cycles, trail bikes, dune and sand buggies, all terrain vehicle (ATV), jeeps and snowmobiles. A vehicle must be registered for highway use unless it is exempt from identification according to California Vehicle Code regulations or is identified as an OHV.
* User Tax is defined as a tax on the storage, use or consumption of a taxable service or product on which no sales
tax has been paid.
Wyatt Vehicle Registration Service
DMV Renewals DMV Transfers
3525 Mitchell Road, Suite A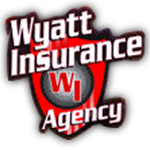 DMV-WYATT VEHICLE REGISTRATION SERVICE
1071 E

. Yosemite Ave, Suite A-1
Manteca, CA 95336