Need your DMV Tags Today?
Where can you go to get your car registration tags?
Wyatt Vehicle Registration Service DMV Renewals DMV Transfers
With no waiting, no lines and better service why would you want go to DMV?
If you own or operate a vehicle the state of California requires you to register the vehicle with the Department of
Motor Vehicles.
The car tag process involves providing some information and details about your car and paying fees. When you buy a new vehicle the temporary vehicle registration is valid until you receive the license plate, car tag and monthly sticker in the mail or 90 days from the date of the sale. Each year you will need to renew your car registration. In the mail you will receive a Vehicle Registration Renewal Notice with information detailing what is required and if your vehicle needs a smog certificate. If you move into the state of California from another state you will have to get your car registered here in California. Stay current with your vehicle registration and renewal fees. If you fail to do so and you get pulled over you could get a ticket and have to pay penalties. If the monthly sticker or year sticker on the license plate are illegible, faded, damaged or stolen you must obtain a replacement sticker and pay a substitute fee.
Wyatt Vehicle Registration Service
DMV Renewals DMV Transfers
3525 Mitchell Road, Suite A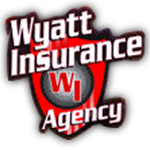 DMV-WYATT VEHICLE REGISTRATION SERVICE
1071 E

. Yosemite Ave, Suite A-1
Manteca, CA 95336