DMV VIN VERIFICATION
VIN stands for vehicle identification number. This is the serial number of a vehicle and each vehicle has a unique
vin number. Upon registering the vehicle, the VIN acts like a certification that the vehicle is not stolen. In California
the vehicle identification number is required to verify items on the vehicle that will ensure the vehicle conforms to
Federal safety requirements and smog emission standard. DMV Vin Verification can be done here instantly at Wyatt
Vehicle Registration Service. What is needed to do a VIN verification: the vehicle is required because this is a physical inspection, supporting documents of title, bill of sale, signatures and registration. Proof of identity such as driver's
license, copy of birth certificate, U.S. passport, employment, permanent resident card or foreign passport with form
I-94. Supporting documents are not absolutely required however it will be helpful and make the process quicker. It is
illegal to change the vehicle identification number regardless if the car is being restored or custom made. It is possible
to obtain a replacement Vin tag for your vehicle. Here is what you will need. Relevant paperwork like the pink slip and
proof of insurance. You may be instructed to take the vehicle and paperwork to the local highway patrol office, here
your car will be inspected. If the officer is satisfied you will be issued a temporary VIN plate known as a blue tag. You
will receive a new VIN tag in the mail with instructions to take your car to a specific shop that is authorized to mount
the new VIN tag. Do not attach the VIN yourself, this must be done with specially approved rivets. Failure to comply with
all the will result in an illegal VIN tag. You don't have to go to your local DMV office in Modesto CA, Turlock CA,
Manteca CA or Tracy CA to get your vehicle verification.

You can go Wyatt Vehicle Registration Service and authorized DMV location, no appointment needed, no line, no waiting, walk in and walk out.
Wyatt Vehicle Registration Service
DMV Renewals DMV Transfers
3525 Mitchell Road, Suite A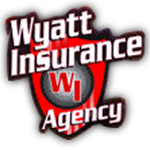 DMV-WYATT VEHICLE REGISTRATION SERVICE
1071 E

. Yosemite Ave, Suite A-1
Manteca, CA 95336